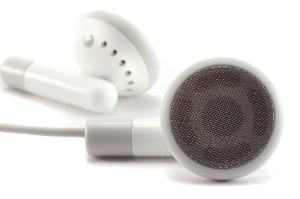 Now available from the Diocese of Central Pennsylvania - audio and video resources.  Subscribe to our RSS feed, find us on iTunes, or access these materials using the links below. 
Environmental Theology Series
Devotional/Reflection
Advent 2012 Podcast Series
Lent 2012 Podcast Series
Bishop's 2011 Christmas Message
Current Events/World Affairs
Listen to a sermon delivered by the Rev. Dr. Titus Presler at St. Stephen's Cathedral, October 2012
Parish Planning/Growth/Ministry
A three-part series on revival and growth occurring at St. Mary's, Waynesboro:
  * Strategic Planning with senior warden Dick Rose
  * Appreciative Inquiry with The Rev. Linda Watkins 
  * Empowering Lay Ministry with junior warden John Poniske 
Small Church Ministry: A Roundtable Discussion - Mary Kisner (rector, Christ Church, Berwick), John Harwood (priest-in-charge, Trinity Episcopal Church and Zion Evangelical Lutheran Church, Renovo), and Janice Fritz (deacon, St. Andrew's Episcopal Church, Shippensburg) talk about the joys, challenges, and gifts of ministry in small churches.
"The Gifts of the Small Church" - interview with author Jason Byassee
Views from the Pews - occasional videos of ministry and mission in action around the diocese.