Submitted by root_admin on
Published:
Tuesday, October 25, 2016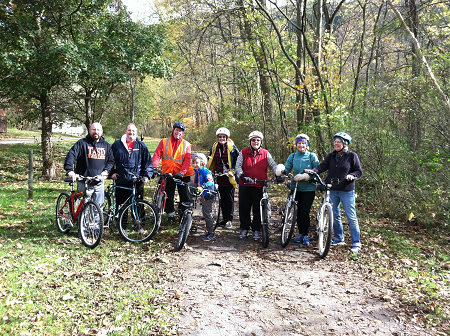 In the early morning hours of Oct. 22, eight intrepid members of St. John's, Huntingdon, set out for a bike ride on the Lower Trail west of town. Though the temps were in the 40s and there was a wind blowing, they had a wonderful time, riding about six-and-a-half miles. St. John's sponsors these rides from April through October, and they have been growing in popularity. "We're having fun with these.  I plan to open them up to the community next season," says Rector Friar Tuck. Pictured are (from left to right), Dewey Funk, Tom Yoder, Fr. Gene Tucker, eight-year-old Will Woomer, Deb Tucker, Tammy Ash, Lonnie Woomer and Kathleen Barlow.