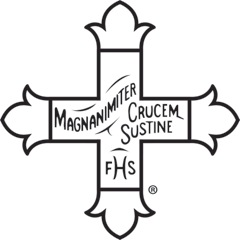 Recent News
The upcoming fall assembly, "Perplexing Parables," will take place Oct. 29 in Gettysburg.  
Review the agenda for the fall assembly.
Vision Statement
From the National Website: "Empowered by the Holy Spirit, our vision as Daughters of the King® is to know Jesus Christ, to make Him known to others, and to become reflections of God's love throughout the world."
Who We Are
The Order of the Daughters of the King® (DOK) is a spiritual sisterhood of women dedicated to a life of Prayer, Service and Evangelism. We make a commitment to Jesus as our Savior, and we follow Him as our Lord. We are an Order for women who are communicants of the Episcopal Church. Our membership includes women in the Anglican, Episcopal, Lutheran (ELCA) and Roman Catholic churches.
We are an Order, not a group or organization. An Order is a community under a religious rule; one requiring members to take solemn vows. We don't just enroll as members and attend meetings; we take life-long vows to follow the Rules of Prayer and Service.
The Order of the Daughters of the King® was founded by Margaret J. Franklin at the Church of the Holy Sepulcher in New York City in 1885.
If you are interested in becoming a Daughter, or would just like more information, please contact Carolyn Hinton at (931) 704-3754. We would love you to explore the possibility of a Chapter at your parish!  
Newsletter Archive
Links and Resources
The National Office is here.  Province III is here.
The Diocesan DOK Executive Council members are listed below:
Michele Marini, President: 
michelemarini@comcast.net
Mother Barbara Hutchinson, Chaplain: rector@standrew.org
Linda Hoover, 1st Vice President: lsh4488@gmail.com
Carolyn Hinton, 2nd Vice President:
 hintonc@gmail.com
Alison Vedder, Treasurer:
 aevedder@comcast.net
Sarah Terhune, Recording Secretary:
frankterhune56@gmail.com
Barbara House, Corresponding Secretary:
bghhouse@aol.com
Our current Chapters are located at:
St. Andrew's, State College: Dame Julian of Norwich

Contact: Linda Hoover: lsh4488@gmail.com
All Saints in Hanover: Margaret of Scotland

Contact: Sarah Terhune: frankterhune56@gmail.com
The Memorial Church of the Prince of Peace in Gettysburg: The Peacemakers

Contact: Barbara House: bghhouse@aol.com
St. Andrew's in the Valley, Harrisburg: Daughters of Glory

Contact: Betsy Howell: betsyhowell@att.net  
St. John the Baptist, York  Apostles of Christ
Contact: Carolyn Hinton: hintonc@gmail.com
St. James, Lancaster, Harriet Lane Johnston
Contact: Kristle Evans, kristle@stjameslancaster.org
FOR HIS SAKE!