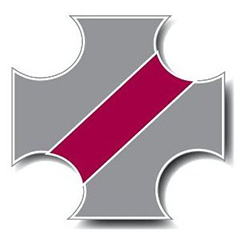 General Learning for the school of the diaconate
CALLED AS DEACON
Make Christ's Redeeming Love Known to All Among Whom They Live, Work, and Worship
Q. What is the ministry of a deacon? 
A. The ministry of a deacon is to represent Christ and his Church, particularly as a servant of those in need; and to assist bishops and priests in the proclamation of the Gospel and the administration of the sacraments.
Customary for Deacons in the Diocese of Central Pennsylvania: 
Preparing for the Vocational Diaconate: Coming soon!
Equipping deacons to lead and serve:
Learn more about some of the ministries being carried out by deacons in our diocese:
For Those Seeking Ordination to the Diaconate in the Episcopal Church (2016)
To learn more about becoming a deacon, please contact the Archdeacon for Deacons, The Reverend Jane Miron
Resources for the Diaconate
Requirements from Examining Board of Chaplains