144th Annual Diocesan Convention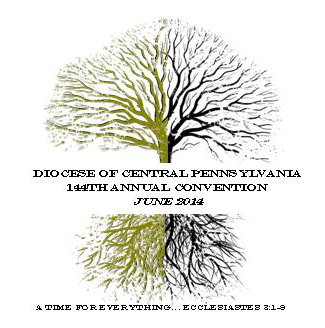 "To everything there is a season,
a time for every purpose under the sun."
~ Ecclesiastes 3: 1
Save the Date for 2015
The 2015 Diocesan Convention will take place Oct. 16-17, 2015. 
Watch Videos from 2014
Click here to view portions of this year's Convention.
Powerpoints from Bishop Gepert's Presentations
Nominations
Click here to view the election results.
Learn more about the nominees below:
Convention Resolutions - Final Passed Versions
R-1: Resolution on Support of Marriage Equality
Report and Resolution on the Bishop's Address
Reports
Click here to review this year's annual reports.
Finance Information
Convention Information Archive